Saturday, June 7th, 2003

Hello all!
It's been so long since I posted, hopefully with my website, I can start posting more often, we have so many pictures to share, we'll try to arrange them by date! But it's hard!!
Lets start with November.
Here I am in "my" park, there is a deck at the park where you can see the fishes, ducks, and turtles, it is very nice, I just like to smell around!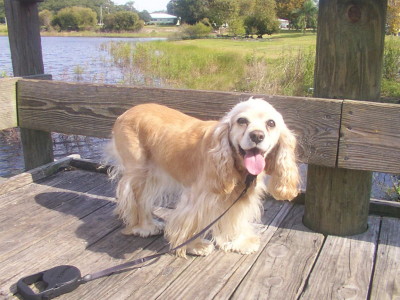 Here I am wearing Grandpa's T-shirt, he was going to throw it away, but auntie put in on me, to take this picture, it was the end of November, so she started to get in the Christmas mood, and she said the colors of the t-shirt looked for Christmas!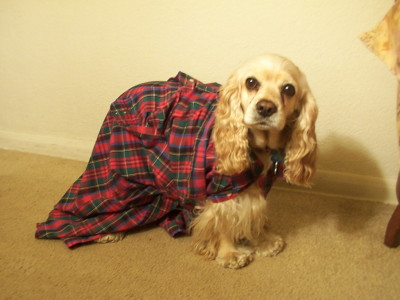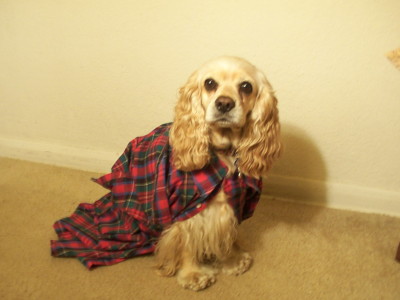 Continue with this post Here!
Go to Previous Post Here!
Start from the Beginning Here!